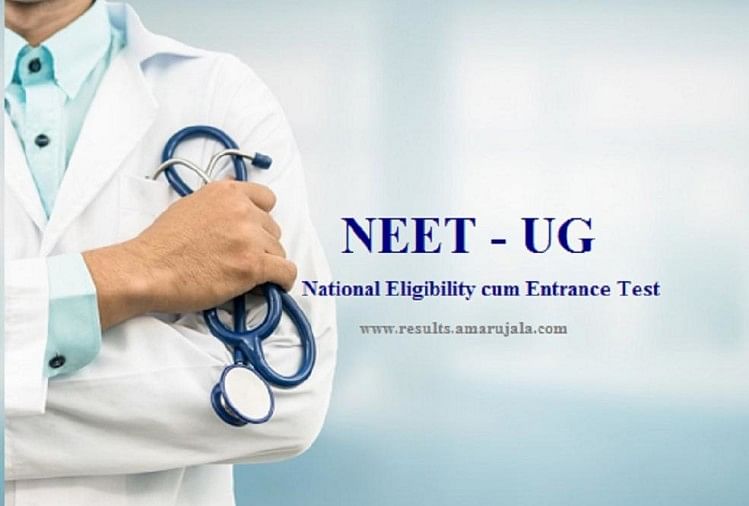 NEET UG 2020
– PC : My Result Plus
The National Testing Agency (NTA) is all set to conduct the NEET UG 2020 exam on September 13, 2020. The Agency has issued several guidelines for candidates that must be followed while appearing for the exam. Amid the COVID-19 pandemic, a special Standard Operating Procedure (SOP) has been issued for the National Eligibility Cum Entrance Test Undergraduate (NEET-UG), 2020. The NTA has issued guidelines required to follow the dress code on the examination day and what article should be carry at the examination centre.
The NEET examination will be conducted following the rules of social distancing. This year the number of examination centers has also been increased to 3,863 to ensure adherence to social distance. NEET (UG) – 2020 is a Pen & Paper-based test, to be answered using Ball Point Pen.
NEET 2020: Exam Centre Guidelines
Students appearing in this examination will have to submit a self-attested declaration of not being corona infected. Students have to carry pen from home for examination. It will be compulsory to follow six-feet distance rule outside the examination center. All students must thave to wear a three-layer mask and gloves while taking exam. Students will be allowed to carry transparent water bottle and sanitizer from home.
Students or any other person sufferred from fever, cold or cough will not be alloed to enter the examination center. 

Thumb impression will not be placed in the examination center. Students will bring thumb impression on the plain paper from home.
Apart from this, students will be cross checked through digital signature. The student's admit card and identity card will be scanned through the QR code.
Students are prohibited from wearing full sleeve shirts, dresses with big button and dark or tight dresses. Students are also prohibited from wearing shoes at the examination centers. 
Students can take the exam by wearing jeans, salwar suit, kurta, long skirt, trousers, T-shirt, shirt and slippers or sandals with low heels.
Students are not allowed to wear jewelery at the examination centers, some jewelery is allowed only for religious reasons. Under the religious custom, students wearing kirpan, mangalsutra, bichhiya etc. have been asked to reach the examination center early for checking.

 
Source link